A Little About SpearHall
[ezcol_1third]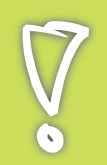 [/ezcol_1third]
[ezcol_2third_end]
Since 1980 SpearHall has been creating successful marketing, advertising, public relations and promotional campaigns for a wide variety of clients. We've endured by providing our clients with exceptional account service, advertising creative that motivates, effective media planning, and publicity that creates the right kind of exposure.
We take great pride in our years of experience and the diverse client base we have served, including real estate, restaurants, hotels, hi-tech firms, franchise groups, special events, sports teams, mortgage companies, golf resorts, financial institutions, and many more.
We believe our greatest reward has been to see our clients succeed…and that is how we have always measured our performance. Nothing else can speak so well for the agency as the job we do for our clients.
We invite you to give us a call so we can learn more about your needs.
[/ezcol_2third_end]